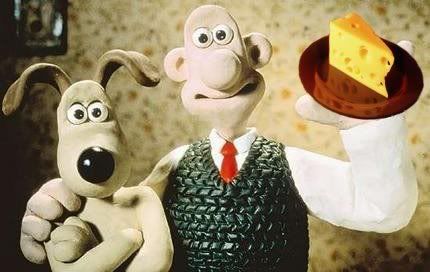 As you know, I am just crackers for cheese. Any request for cheese demands my immediate attention. Therefore tonight, per my 10 year old son's request, we are having home made Mac and Cheese.
This recipe is taken straight out of
Joy of Cooking
. Tonight's modifications will be written, in honor of Halloween, in
orange! I have simplified the assembly for less prep time.
Enjoy!



Baked Macaroni and Cheese



An especially good rendition of a timeless classic. The sauce can be made ahead and blended with just cooked noodles before baking, or the entire casserole can be assembled a day in advance.

Ingredients
water
salt
2 cups elbow macaroni
2 1/4 cups shredded cheddar, Colby or other cheeses.
butter
flour
milk
onion
bay leaf
paprika
(or mustard)
pepper
optional - chopped green peppers
Process
:
Preheat oven to 350 degrees F. Grease a 1 1/2 quart deep baking dish.
Bring to a rolling boil in a medium saucepan:
6 cups water
1 1/2 teaspoons salt
Add and cook just until tender:
2 cups elbow macaroni
Drain and remove to a large bowl.
Have ready :
2 1/4 cups Cheddar or Colby Cheese
(today I used Cheddar and Mozzarella cause we had it already shredded from making pizza this weekend)
Melt in large saucepan over medium low heat:
2 Tablespoons butter
Whisk in and cook, whisking, for 3 minutes:
2 Tablespoons all purpose flour
(We use whole wheat flour)
Gradually whisk in:
2 cups whole or skim milk
(we use low fat)


Stir in:




1/2 medium onion, minced

(I used a whole onion and pan fried it a bit before using)




1 bay leaf

(I instead used some chopped green peppers, thawed from the garden store)




1.4 teaspoon Paprika

(I used a teaspoon + of mustard powder - fresh mustard works even better)




Simmer gently stirring often for about ten minutes. Remove from heat and add in 2/3s of the cheese. Season with salt and pepper. Stir in the macaroni. Pour half the mixture into the baking dish. Top with some more cheese and a sprinkle of bread crumbs. Top with remaining macaroni mixture and top again with cheese and then bread crumbs.




Bake uncovered until lightly browned. 30 to 35 minutes.




Let stand for 5 minutes before serving.