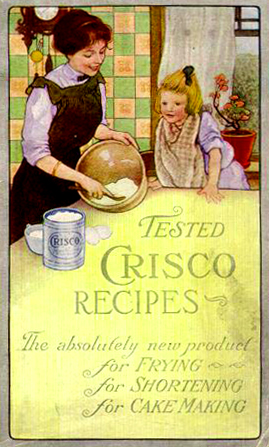 This recipe makes enough for a one-crust pie.
Ingredients
1 and 1/3 cups all-purpose flour
1/2 cup Crisco
1/2 teaspoon salt
3 Tablespoons ice water
Process
1. Mix flour, and salt together in a bowl.
2. Cut in shortening with a pastry cutter, until it resembles peas. (Do not use hands to mix).
3. Once the mixture is the right texture, add ice water and combine with fork. DO not add more water.
4. Quickly gather the dough into a ball and flatten into a 4" disc.
5. Wrap in plastic wrap and refrigerate 30 minutes.
Double the recipe for a 2 crusted pie.