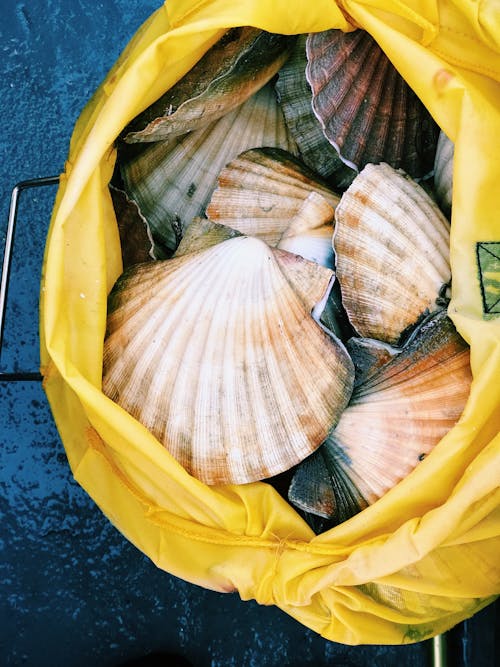 This recipe is from Aunt Julie, a boarding school roommate of Mom's at Ms. Porters School. Her husband Charlie was my brother's Godfather. Their family story is a tragic one, but I am thankful for their contribution to my childhood. Julie's famous chocolate chip cookie recipe can be found here.
Ingredients
1 to 1 and 1/2 pounds scallops
Flour
White wine
butter
shallots or onion
mushrooms
heavy cream
Process
Make a beurre manie (a dough consisting of equal parts butter and flour, used to thicken soups and sauces) by melting 3 Tablespoons butter and adding 4 Tablespoons flour. Cook and set aside.

Saute together 1 Tablespoon butter and 3 tablespoons chopped shallots.

Add 1/2 cup dry white wine and cook, reducing by 1/2.

Add scallops and 1 cup chopped mushrooms.

Cook over high heat for 3 to 4 minutes.

Reduce heat and add 1 cup heavy cream, salt and pepper, and cayenne.

Add beurre manie and cook until thickened.

Top with Parmesan cheese.

Put into dish under broiler and cook until brown.